Menno Simons College Student Association (MSCSA)
Common Unity 2020–21: a project of the MSCSA
Every year the MSC Student Association holds an annual community event. This year, however, the pandemic does not permit such activities. Instead, the MSCSA is launching a community series where active members of the community and their work will be highlighted. Every month, individuals will submit a write-up or a video with a reflection encompassing the themes of resilience and connection.
Common Unity | April 2021
by Leah Wilson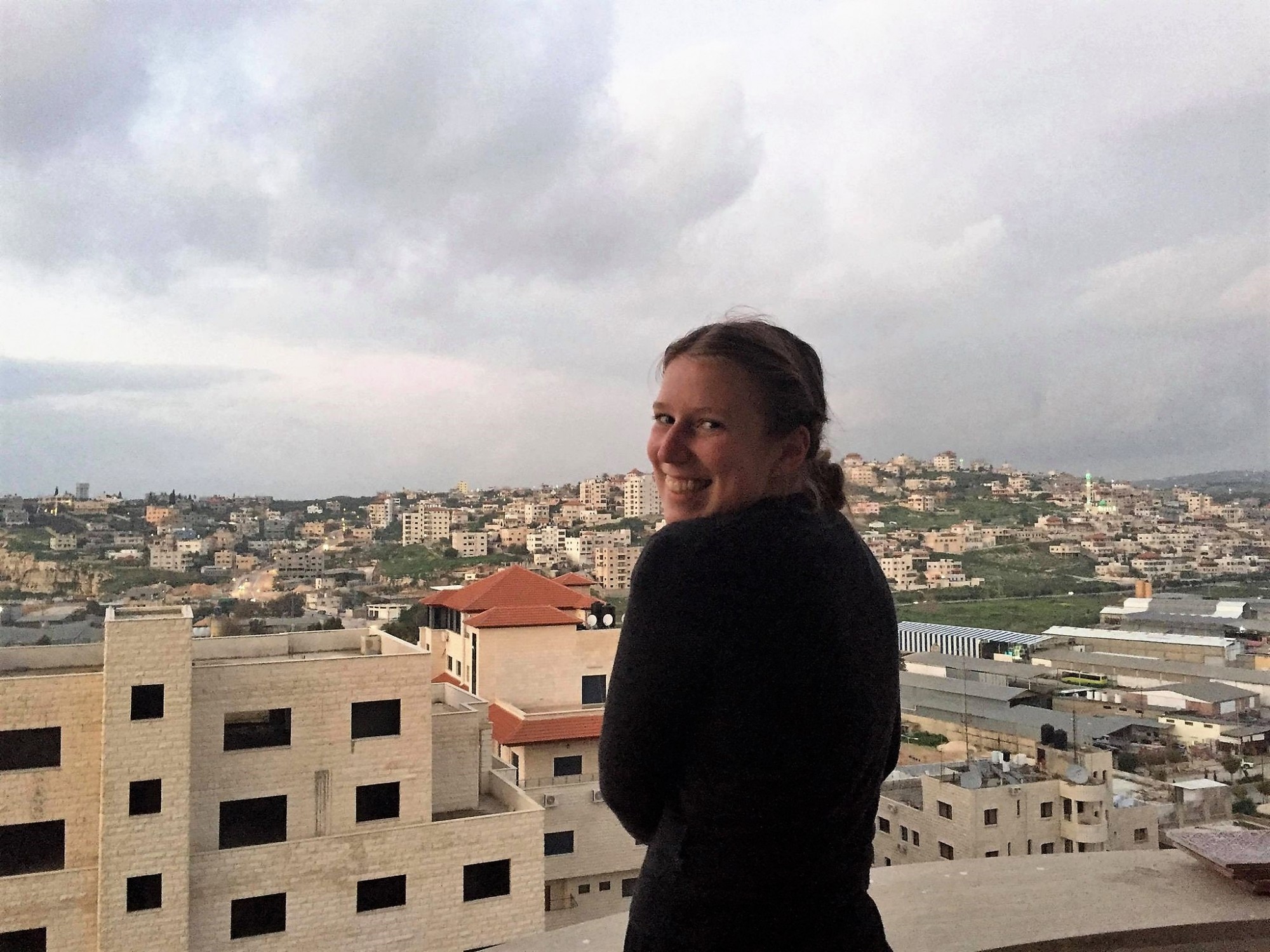 Leah Wilson is a growing academic and activist. Her work has focused on discourses of social justice, settler-colonial relations, and international law. Leah acknowledges that it is only due to Indigenous people who have called Turtle Island home for time immemorial that her work and presence is possible. If you are interested in supporting some of the work Leah mentions, visit https://goodshepherdcollective.org.
We are privileged to have moments in our lives that are filled with joy. Joy radiates through our hearts and tingles in our souls. One such moment for me revolved around a game of soccer. This game was being played amongst myself and some dear friends on a pitch in the middle of a small Bedouin community in the South Hebron Hills. We had worked a long day on a campaign that addressed hardships and difficulties in their community and were really enjoying this moment to unwind.
The joy did not last long though, as one of my friends wound up to kick the ball and ended up booting it directly over a nearby fence. However, this was a settlement fence which none of us had the ability to access. We felt defeated with the loss of the soccer ball but also despair about the broader situation of occupation imposed on the community. Despite this, we managed to keep playing with a makeshift (albeit, somewhat deflated) ball and the joy continued. To me, soccer in spite of occupation is resiliency.
Today, as a Master's student, I study the law and its structural intricacies. I often feel frustrated when viewing the structural changes necessary to work for peace and justice. As a society, we are beginning to come to terms with many of the systemic barriers that perpetuate oppression and violence. Our responsibility as individuals is to address these barriers, recognize the harm they cause and mobilize for change.
The onus is on those of us with the privilege to recognize how systems of oppression perpetually marginalize affected communities.
As an activist, resiliency to me means not stalling out in guilt or anger. When facing the challenges that systems-change requires of us, the forces can seem insurmountable. However, the communities that support us and inspire us—like my friends in the South Hebron Hills—remind us every day why the work matters.
Within the last year, we have seen the need for structural change exacerbated. Income security, child care, stable and reliable housing are but a few of the plethora of concerns that the pandemic has shone a light on. If we do not take action and address these concerns, the progress we have made will continue to backslide. For me, it has been through my communities of organizing that I have found strength during the pandemic. I have worked alongside passionate community members on campaigns and initiatives regarding the need for legislative reforms, as well as addressing the undue burdens that have been placed on women, girls, and gender-diverse people. I am inspired every day by the resiliency within communities that work for change and encourage others to find their communities for change.
I was part of the initial MSCSA who launched the Common Unity speaker series six years ago. We hosted the event to bring together diverse voices and share in the community that inspires us every day. It has been a pleasure to see the event grow and persist despite adversity and I am honoured to be featured. MSC is one of my communities that has taught me how imperative resiliency is in our work for change.
The connections I have bring me joy. This joy inspires my resiliency and reminds me there are things worth fighting for each and every day. You may not always get the soccer ball back but, with resiliency and support, you will find community and joy.
Common Unity | February 2021
by Jonathan Meikle
Indigenous Resilience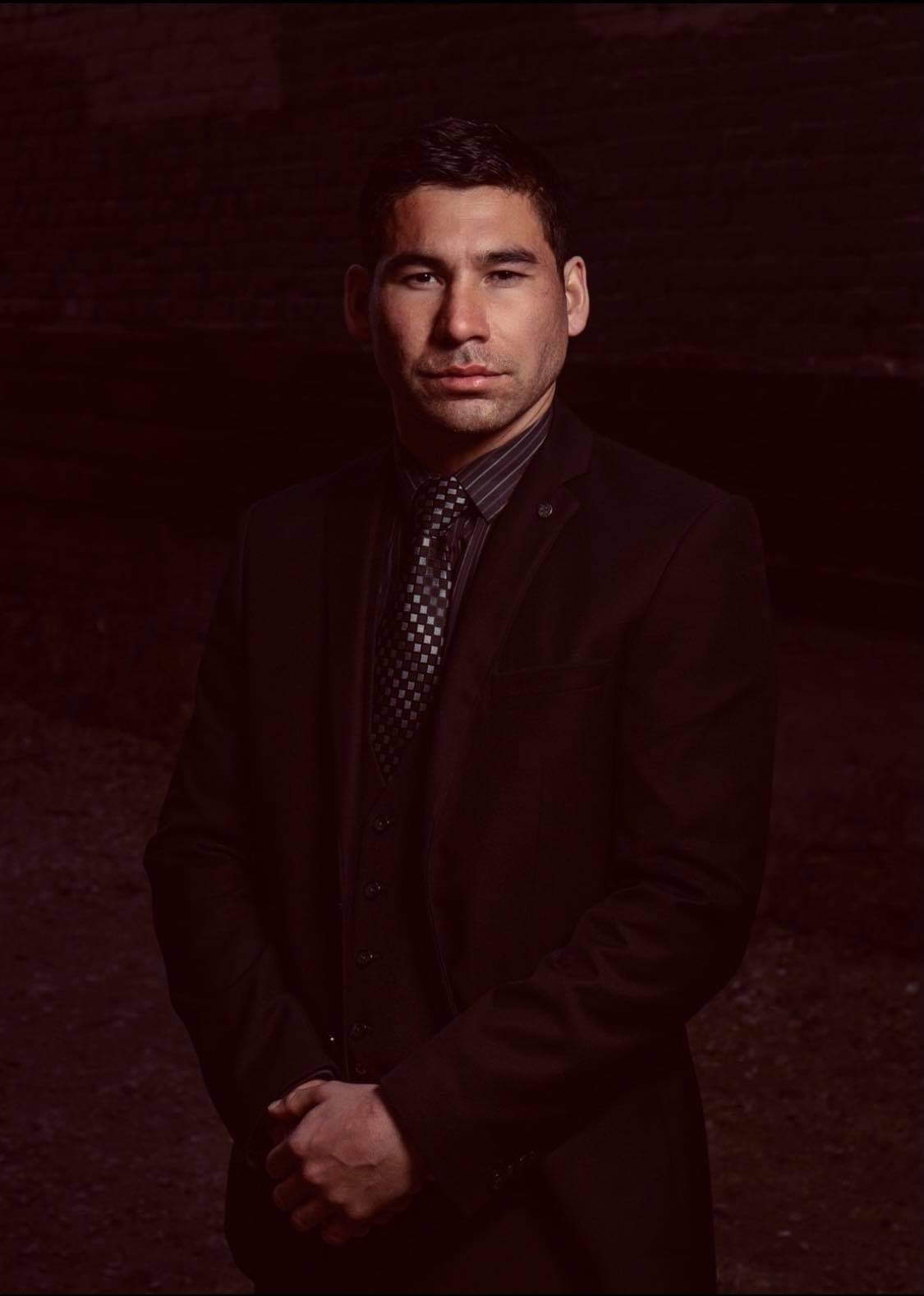 I am Anshinew napew, with Scottish and Irish bloodline, and a member of Norway House Cree Nation, Treaty Five Territory, Manitoba. I grew up in a very structured home, engrained with discipline, responsibility, and work ethic in my younger childhood years. With my father's relapse in my early adolescence, the environments I gravitated towards were toxic. At the age of 16, I was introduced to the military through the Bold Eagle Basic Training program in Wainwright, Alberta. Aware of my violent tendencies with lack of structure to govern myself, I decided to join the full-time Canadian Forces at the age of 17. I graduated my Basic Infantry Qualification days before my eighteenth birthday and was posted to Edmonton's First Battalion Princess Patricia's Canadian Light Infantry, to be the youngest in the unit. It wasn't very long before I was deployed to Afghanistan with the Alpha Company Red Devils at the age of 20 in 2009 for a seven-month operation.
After six years of service in the military, I released in November 2012. I was later diagnosed with Major Depressive Disorder in 2015. Due to lack of coping skills, I slowly moved towards drug-running, alcohol, and violence in my home community of Norway House Cree Nation. Over the years my involvement in the criminal justice system was very cyclical and, in 2017, I had four incidents involving charges placed against me by the police. Because of my service in the military, support was made available to me through Veteran's Affairs Canada and I was able to attend two months of residential treatment. There I was able to gather the tools needed in order to cope with life. Where I am today in my healing, is a product of my community being there for me when I needed help. I do not regret my past. It is my past that has helped me remove the blindfold and has allowed me to recognize the greater mechanisms at play. An example of such mechanisms is colonialism.
Colonialism is a disease, rooted in the addiction to power and control. It is a global phenomenon which continues to spread across the face of the planet, infecting host cultures with ideologies that are socially and ecologically harmful. The colonial disease is structurally based on principles of greed, hyper-individualism and hierarchy. Resource exploitation takes priority over relationship to the land, animals, and each other. Indigenous principles of responsibility, reciprocity, relationship, and respect strongly oppose the mechanisms of colonialism. In the Canadian context, colonialism has torn away at the fabric of Indigenous culture through forced assimilation to the settler state's capitalistic agenda. The methods of assimilation have set in motion the perpetual dynamics of intergenerational trauma, reinforced by structural oppression. The symptoms of colonialism are most evident in Indigenous communities in the over-representation of the missing and murdered, incarcerated, apprehended and displaced. Trauma is the common denominator in all of these symptoms. As Indigenous people in Canada, we are born with the inherent need to be resilient.
Strength in the Circle is a movement built in response to the prevalence of untreated trauma in Indigenous communities that is the result of discriminative policies imposed by the Canadian government. To be Indigenous in Canada comes with the inherent need to be resilient. In order for us to move forward as a people, we must look back to our ancestral principles. It is the connection to others, the land, language, and culture that will bring us to our collective healing. It is our collective healing that will set the foundation of which to build upon: community actualization, food security, land defence, survival training, small farms operations, large-scale housing projects, united Indigenous fronts of advocacy and further reinforce cultural reinvigoration.
There will be a day when colonization doesn't define Indigenous people, a day when we take back our roles, culture, and purpose.
Common Unity | January 2021
by Angela Lavallee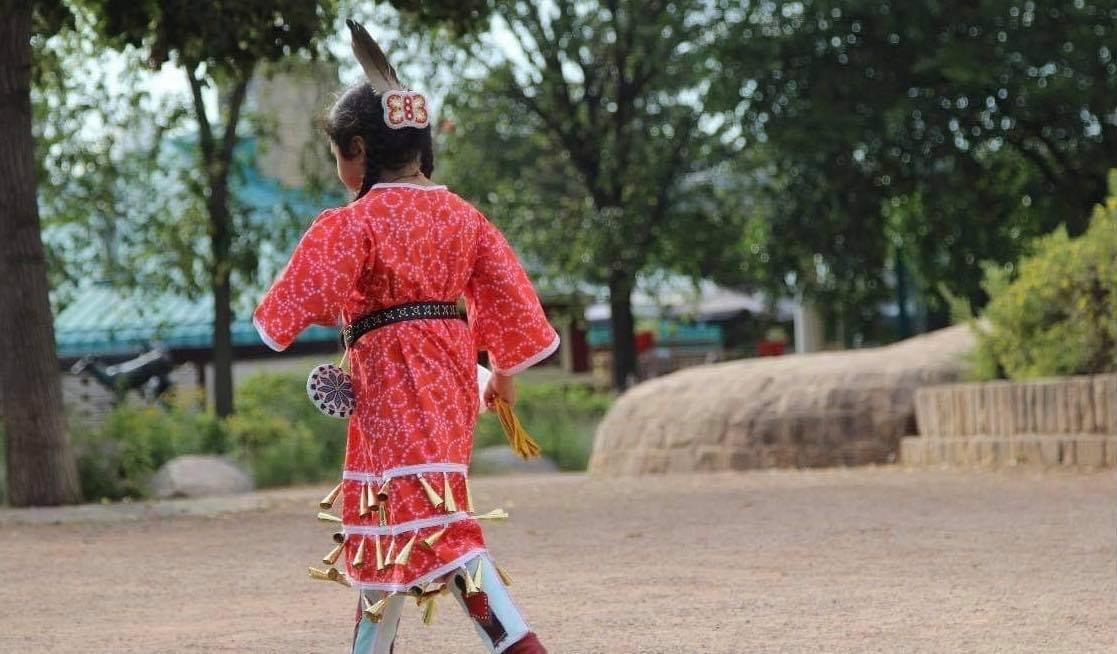 photo credit: Alexandria Kazmerik
Angela Lavallee is an Indigenous woman, mother, grandmother, post-secondary graduate, and active community member currently residing in Winnipeg. She is a certified focus therapist and provides focus sessions to women and men who are in need of healing support. She is also the founder of Soles on Fire: a run to bring awareness, prevention, and intervention on violence against women and girls and most importantly to celebrate and honour life.
In 2015, my nine-month-old granddaughter, Zaylynn Emerald Rain, was murdered. Like so many of our Missing and Murdered Indigenous Women, Girls and Two-Spirited, the loss of Zaylynn came with many forms of injustice and unanswered questions.
I am the Chairperson for the Board of Wahbung Abinoonjiiag ("the children of tomorrow"), which was established to empower children and their families to break the cycle of violence. I am also a member of Collective of Voices and currently working on the Redress Warming Hut, known as "Rainbow Butterfly". I do my volunteer work with the support and love of her community.
Resiliency is a beautiful concept that thrives in many cultures. To survive and to recover from trauma, many individuals across the world use their connection to resilience because it is embedded in their lives. I have learned that my resiliency is more than just an after-thought to trauma and grief, it is a primary tool I use to heal and survive.
When I reflect on the death of my grand-daughter Zaylynn, healing without justice is our family's reality. We share this experience with many families of Murdered and Missing Indigenous Women, Girls, and Two-Spirited (MMIWG2S). We understand what it takes to adapt to unjust situations because, as Indigenous peoples, we are often forced to survive traumas, injustices and oppression. In the rawness of my grief, I needed to shift my journey; therefore, I enrolled in university. I did not expect that I would pour my heart and Zaylynn's spirit into my university papers and presentations. The least of my expectations was to connect to allies who wanted to do their part in bringing awareness around MMIWG2S. I was part of building a circle that extended beyond the classroom and into the heart of the community.
An elective course for one of my majors was "Nonviolent Social Change" and our instructor was the legendary and humble Karen Ridd. She plants a seed within her classes and empowers her students to take action on a social matter of our choosing. I was not short of fellow classmates who wanted to join me in bringing awareness around the topic of MMIWG2S+. It is a heartfelt learning journey and for a few of the group members, Sanjam and Alexandria, the connection between us did not end when the school term ended. We have become more than just classmates; our mission to bring a vision to reality is the root of our relationship that creates significant change.
In early spring 2018, we participated in a nonviolent social action that was hosted at the University of Winnipeg. We collaborated with the community who lifted their hearts and spirits, and supported our image of "Redress Warming Hut", now known as "Rainbow Butterfly". The involvement of the community did not end on the day of action. It formed holistically and moved like the water and along the way people and spirits contributed their time, energy, and love. The influences that helped form Rainbow Butterfly were family members of MMIWG2S+, survivors, Indigenous politicians, leaders, non-profit organizations, University of Winnipeg/Menno Simons College faculty, students, professors, instructors, Indigenous architects, local metal workers, language carriers, spiritual ceremonies, and grandmothers.
Listening to truths and making sure all 231 calls for justice are implemented is the responsibility of all people, institutions, and governments. "Rainbow Butterfly" was possible because of resilience, love and community connections. However, she is also a reminder of the MMIWG2S+ who were taken from us. They all matter and should never be forgotten!
Common Unity | November 2020
by Keziah Toews
"My barn having burned down, I can now see the moon"
- Mizuta Masahide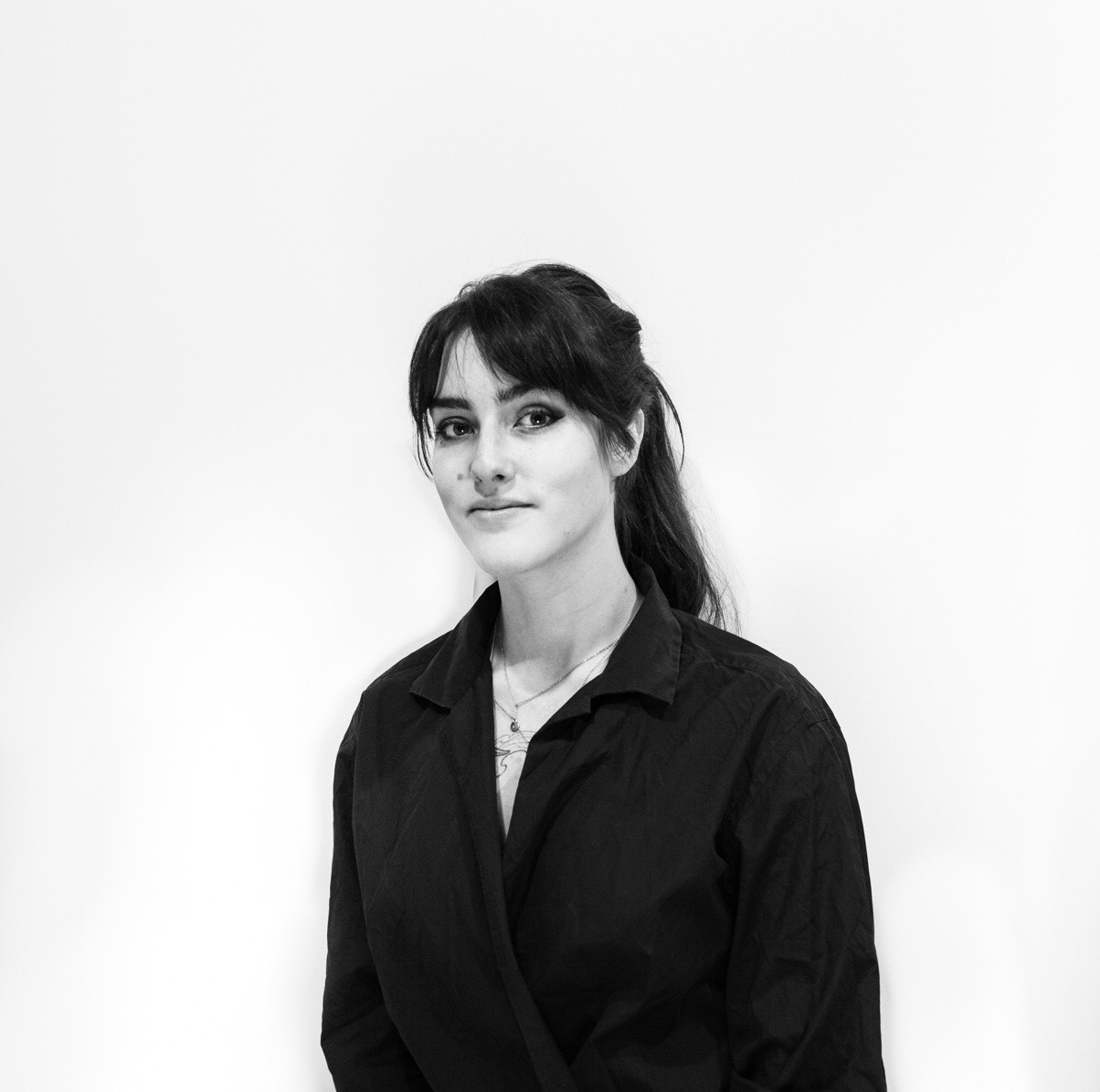 Hi everybody! My name is Keziah Toews. I am a student and Community Liaison at Menno Simons College.
Last year, I very much enjoyed attending the fifth Common Unity event and did not expect to have switched places this year with the speakers. I am delighted to have this opportunity to provide my observations and insight. So, I want to thank the members of MSCSA for giving me this honour.
I am currently finishing up my studies in Conflict Resolution and, when I am not doing that, I do landscape photography and volunteer in Winnipeg. I enjoy volunteering for many reasons, primarily because it forces me to connect with the human side of things and out of the political, impersonal realm that I, along with many of us, are so taken by. Outside of this bubble, we get real stories about real people and often times we might hear stories of resilience. Around Winnipeg, I have learned a few lessons about resiliency from wonderful people I have worked with.
Being a resilient person does not mean that problems in life disappear.
It means that there is an understanding of how things work in life and that understanding helps the individual process their problems.
Resiliency does not 'water down' emotions.
Being resilient does not mean that a person does not feel the same levels of grief, hurt and pain. Instead, they develop the tools to better work through those feelings.
Everyone can be resilient.
Although there are biological factors that contribute to our own levels of resilience, resiliency can be achieved through one's life experiences. It does not have to take a traumatic event to do this.
Resilience does not always look like survival.
The quality of resilience is expressed in many different ways, depending on the person. For some, it may mean focusing one's energy on other things after a crisis.
Based on my volunteer experiences in Winnipeg, I thought I would share other examples of what being resilient can look like.
Resilience is working at the same rehabilitation center that helped you through your own journey.
Resilience is walking into a body positivity workshop while fighting an eating disorder.
Resilience is continually trying different medications in order to improve one's quality of life.
Resilience is losing a child and putting the needs of one's partner first.
Resilience is going through years of physical therapy to mend one's body after a suicide attempt.
Resilience is a terminally-ill child doing their best to seem happy so their parents 'will feel better'.
Resilience is using a suicide helpline as a last effort to connect with somebody else.
Resilience is taking the time to thank each and every person who helped locate a spouse's remains after a week-long search.
Resilience is trying to find a sense of security after spending a lifetime being constantly uprooted.
I believe that the human condition is incredibly complex and beautiful and that the quality of resilience shows this off. Each of us has the capacity to build resilience and to display resilience in ways that highlight the best of what it is to be human. My hope is that by telling these short stories of resilience from within our city the deeper parts of ourselves would be inspired to connect with each other a little more and to appreciate the potential that is the human condition.
Print This Page