Upcoming Student Events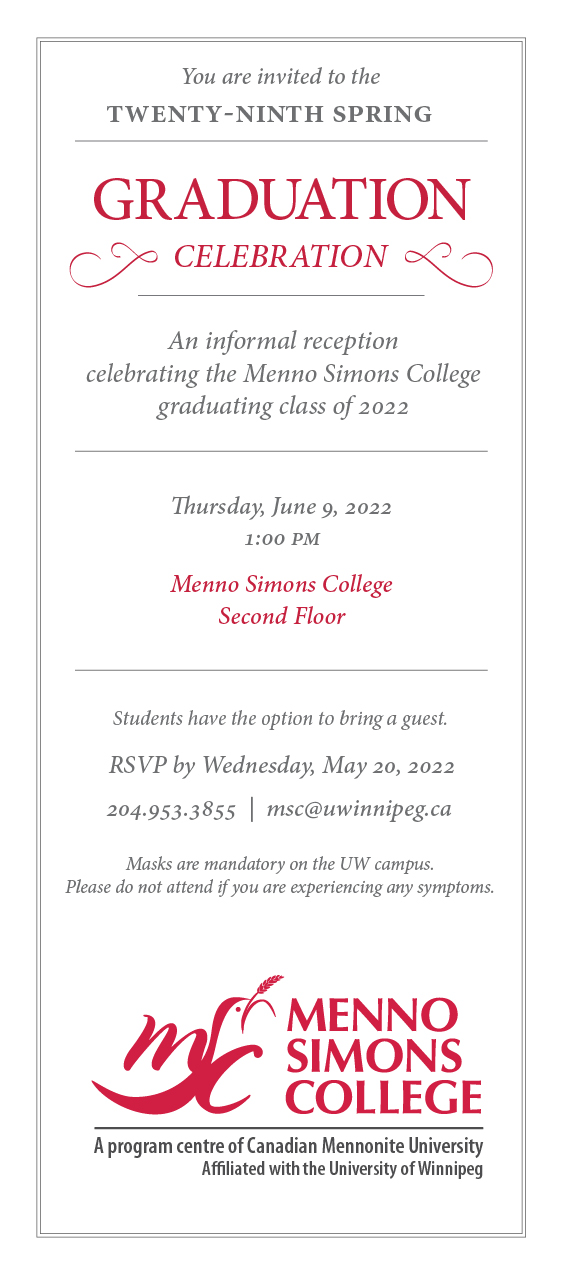 2022 MSC Spring Graduation Celebration
Menno Simons College is extending a warm welcome to its 2022 graduates for the 29th annual spring graduation celebration on Thursday, June 9 at 1:00 PM (520 Portage Ave, second floor). We will honour the achievement of the MSC grads with an informal reception that recognizes their hard work and dedication.
Graduates are invited to select one guest to accompany them to the event. We look forward to seeing you there!
For information about arranging or coordinating a student event, contact msc.studentservices:@:uwinnipeg.ca.
Print This Page