13th Annual Social Justice Fair
Each year, the Social Justice Fair provides an opportunity for students and community members to connect with organizations engaged with social justice locally and globally.
Over 30 organizations will be present at this year's fair, representing work in development, human rights, newcomer support, Indigenous solidarity, youth programming, environmental sustainability, restorative justice, public health, and more.
Enter to win a $350 tuition bursary or a fair trade gift pack!
DATE: Wednesday, January 30
TIME: 11:00 AM to 2:00 PM
LOCATION: Riddell Hall, UW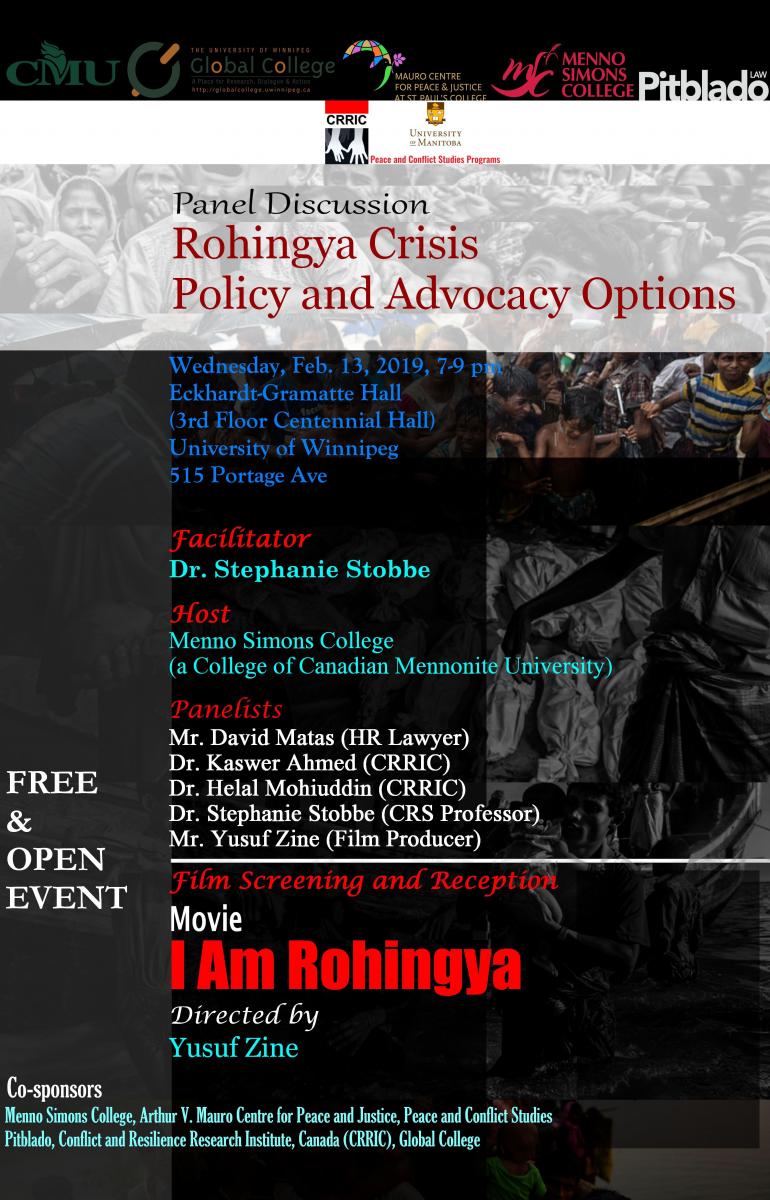 Film and Panel Discussion | "I Am Rohingya"
Panel of speakers:
Yusuf Zine (Film Producer)
Mr. David Matas (HR Lawyer)
Dr. Helal Mohiuddin (CRRIC)
Dr. Kawser Ahmed (CRRIC)
Dr. Stephanie Stobbe (CRS Professor)
Film screening and reception to follow.
View the trailer – www.iamrohingyafilm.com
DATE: Wednesday, February 13
TIME: 7:00 to 9:00 PM
LOCATION: Eckhardt-Gramatté Hall, UW
For information about arranging or coordinating a student event, contact msc.studentservices

:

@

:

uwinnipeg.ca.
Print This Page