Undergraduate Programs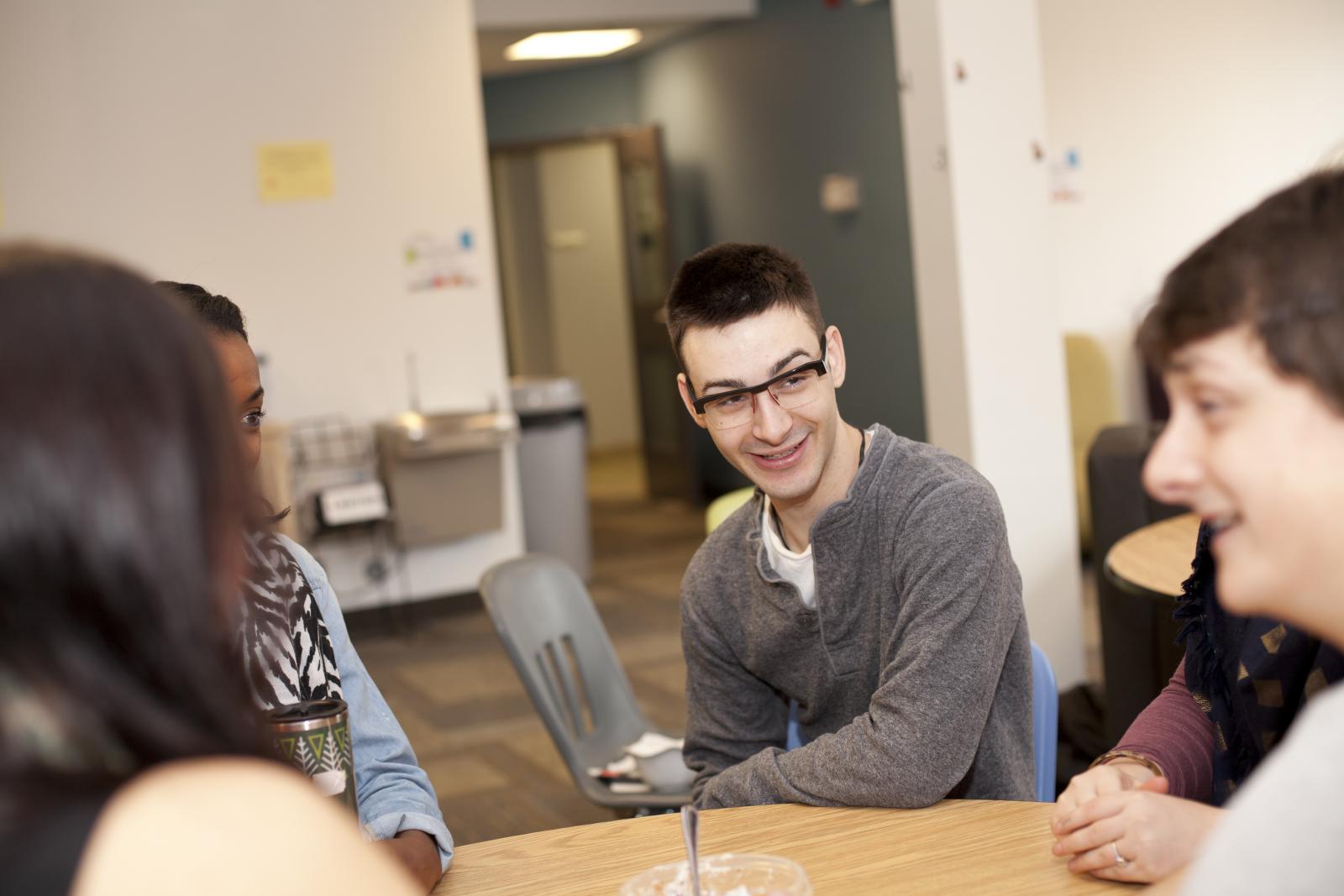 At Menno Simons College you have the option of completing two undergraduate studies programs—Conflict Resolution Studies and International Development Studies. Students register for Menno Simons College courses through The University of Winnipeg and, and upon completion of the program, graduate with a Bachelor of Arts from The University of Winnipeg.
Menno Simons College takes pride in helping students reach their goals in addressing inequality, poverty, crime, war, and violence. Faculty, staff, and students aspire to embody values of justice, peace, and service both in the classroom and throughout our lives. Through course work and practica—local and international work placements—you will have hands-on learning opportunities to tackle these pressing issues.
You can also take courses in international development and conflict resolution as electives for other University of Winnipeg programs.
Conflict Resolution Studies
Are you interested in the nature and dynamics of human conflict? This interdisciplinary program explores topics of violence, power, justice, peace, communication, and culture from personal, local, and international perspectives.
Conflict Resolution Studies offers you the option of pursuing a:
Bachelor of Arts, 3 Year, Major: Conflict Resolution Studies
Bachelor of Arts, 4 Year, Major: Conflict Resolution Studies
Bachelor of Arts, Minor: Conflict Resolution Studies
International Development Studies
Are you interested in world issues and social justice? Would you like to learn, live, and work in a way that helps make society more equitable and sustainable? This program looks at the causes of poverty and the process of economic and social development. You will learn about local, national and global connections between hunger, poverty, war, politics, religion, economics, and globalization.
International Development Studies offers you the option of pursuing a:
Bachelor of Arts, 3 Year, Major: International Development Studies
Bachelor of Arts, 4 Year, Major: International Development Studies
Bachelor of Arts, Minor: International Development Studies
Print This Page