MSC News
"Hearts of Freedom" project to include testimony from former PM Joe Clark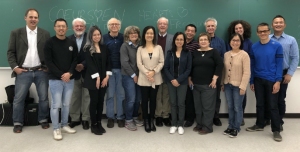 As Stephanie Stobbe (Menno Simons College) and team prepare for the project's next phase, key players are adding their voices to the record, including Joe Clark, PM during the height of Southeast Asian immigration to Canada.

Between 1975 and 1980 Canada resettled 69,200 South East Asian refugees. Today Stephanie Stobbe, of Menno Simons College, along with a team of researchers, are working to ensure their experiences will be preserved for generations to come.
The Canadian South East Asia Refugee Historical Research Project: Hearts of Freedom, is a highly coordinated initiative concentrated on documenting and disseminating the history of South East Asian refugees in Canada. Launched back in Fall of 2018, the project has secured major sponsorships from Heritage Canada; Immigration, Refugees and Citizenship Canada (IRCC); and the DeFehr Foundation.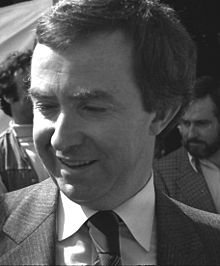 For months now, the team has been conducting video interviews across Canada with central figures from the period. Recently, Stobbe confirmed that former Prime Minister Joe Clark, whose administration held power for one critical year, from June 1979 to March 1980, will be added to the ranks. Before and after his term as PM, Clark also served as the Opposition Leader, from 1976-79 and 1980-83.

Heart of Freedom's main focus is to capture the stories and experiences of Vietnamese, Laotian, and Cambodian refugees for posterity. Over the last months, Stobbe says she and her team have heard "amazing stories from former refugees that demonstrated their strength, courage, and resiliency in the face of horrific and traumatic experiences."
The team has now completed more than 130 interviews. However, Stobbe says that telling the full story means capturing testimony from all spheres of involvement, including "government and private decision-makers." This is what makes confirmation of Mr Clark's participation such a win for the team, for the project as a whole, and for the communities that Hearts of Freedom aims to honour.

Research progress and other resources are publicly available on the project's official website, heartsoffreedom.org. Stobbe and team hope that this platform will become a resource for professors, teachers, students, communities, NGOS, and other researchers interested in the history of resettlement in Canada.
Print This Article