Faculty
Jobb Arnold
Associate Professor of Conflict Resolution Studies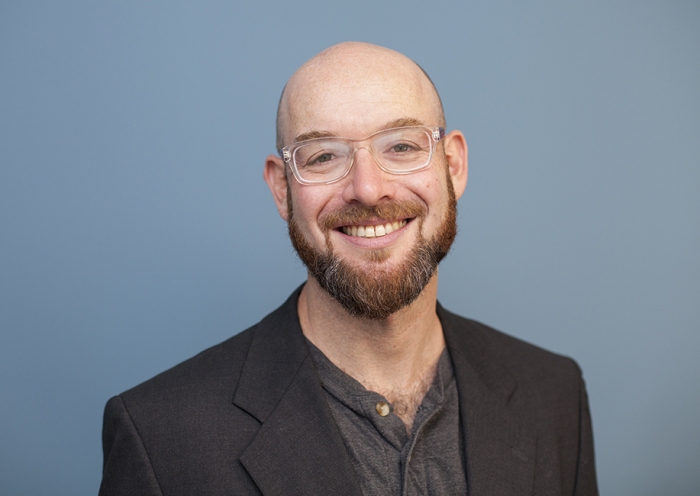 | | |
| --- | --- |
| | Conflict Resolution Studies |
| | |
| | 204-953-3871 |
| | MSC 229 |
My research and community based practice engage with the cultural and affective dimensions of conflict, resolution and reconciliation with particular focus on community building practices and social movement strategy. Situated at the intersections of emerging community-level cultural practices and top-down state-based discourses, my work explores how the tensions and synergies that exist between peace, prosperity and reconciliation translate into real social change.
My teaching and research draw on interdisciplinary scholarship, community and traditional sources of knowledge as well as the extensive fieldwork and policy analysis experience in Rwanda, Northern Ireland and Canada. This comparative research converges around the conceptual and practical linkages that exist between genocide, ecocide and colonial-capitalism. Using participatory action research methods that derive from and support community-led initiatives that are working to the disrupt harmful social processes while imagining creative ways to foster sustainable, collaborative cultural adaptation in an uncertain world.
I am the director of the Careers that Fight Climate Change Network (CFCCN), a multi-sectoral partnership developing and delivering experiential learning programs for Indigenous and Newcomer youth in Winnipeg's inner city. The CFCCN's programming contributes to building sustainable social and ecological resilience by integrating intercultural communication training and conflict resolution tools into skills based training in fields such as renewable energy and food security. I am also the co-chair of the Experiential Learning Network at the University of Winnipeg and am involved in numerous grassroots projects in Winnipeg and beyond.
Areas of Teaching
social theory of conflict; genocide and ecocide; cultural dynamics of social change; resilience; experiential learning
Education
PhD in Cultural Studies (Queen's); MA in Social Psychology (UBC); BA in Psychology (Lakehead)
Work in Detail
Teaching
Introduction to Conflict Resolution Studies (CRS 1200)
Practicing Land Based Reconciliation: From Shoal Lake to Winnipeg (CRS 2281)
Conflict and Culture (CRS 2241)
Models of Conflict Transformation (CRS 3220)
Genocide, War and Conflict (CRS 3331)
Conflict and the Construction of the Other (CRS 4910)
Ecological Dynamics of Peace (CRS 4293)
Dynamics of Conflict and Resistance (Queen's University IDS 392)
Research
"Bare Nature: Re-grounding Relational Genocide in the Canadian Tar Sands," Space and Culture (forthcoming, 2018).
"Land Affect and the Canadian Tar Sands," In Jennifer Ladino and Michael Bladow (eds.) Affective Ecocriticsims (Lincoln: University of Nebraska Press, 2018).
"Canada's Three Sovereignties and the Hope of Indigenous-Led Populism," In Kiera L. Ladner and Myra J. Tait (eds.) Surviving Canada: Indigenous Peoples Celebrate 150 Years of Betrayal (Arbeiter Ring Press, Winnipeg, 2017).
"Three Sovereignties and an Election" in Red Rising Magazine, Issue No. 1, (Winnipeg, 2015).
"Bare Nature: Industrial Development and Ontological Destruction" Space and Culture [online] http://www.spaceandculture.com/author/jobb/. 2014.
"A psychological Investigation of Individual and Social Transformation in Post-Genocide Rwanda," in Confronting Genocide. Comparative Perspectives on Law and Justice series, eds. Rene Provost and Payam Akhavan, (Netherlands: Springer Press, 2011): 305-319.
"The Impact of International Funding on Reconciliation and Human Security in Northern Ireland: Identity, Affinity, and Aversion in the Political Domain." (co-authored with Sean Byrne) Journal of Human Security Vol. 6, No. 3 (2010): 16-35.
"The EU peace II fund and the international fund for Ireland: Nurturing cross-community contact and reconciliation in Northern Ireland," (co-authored with Sean Byrne) Geopolitics Vol. 14, No. 4 (2009): 630-52.
"Economic aid: The end of phase II and the impact on sustainable peacebuilding in Northern Ireland." Journal of Intervention and Statebuilding. (co-authored with Sean Byrne) Vol. 3, No. 3: (2009): 345-6.
Applied
Practicum Advisor, Conflict Resolution Studies, Menno Simons College (2016-17)
Postdoctoral Research Fellow, The Affect Project, University of Manitoba (2015)
Youth Programs Team Lead, Ontario Ministry of Natural Resources, Ontario (2014)
Networks Advisor, Dalhousie University, Resilience Research Centre (2013)
Research Assistant, Queen's University Department of Sociology (2009-12)
Research Analyst, European Union, Monitoring and Evaluation, Northern Ireland (2008)
Governance Intern, United Nations Development Programme (UNDP) Rwanda (2005)
Community
Co-Chair, University of Winnipeg Experiential Learning Network (2016-17)
Collaboration with Red Rising Collective. redrisingmagazine.ca (2015-2017)
Community Organizer: 13 Fires Racial Inclusion Workshop Series (2015)
Print This Page