MSC Blog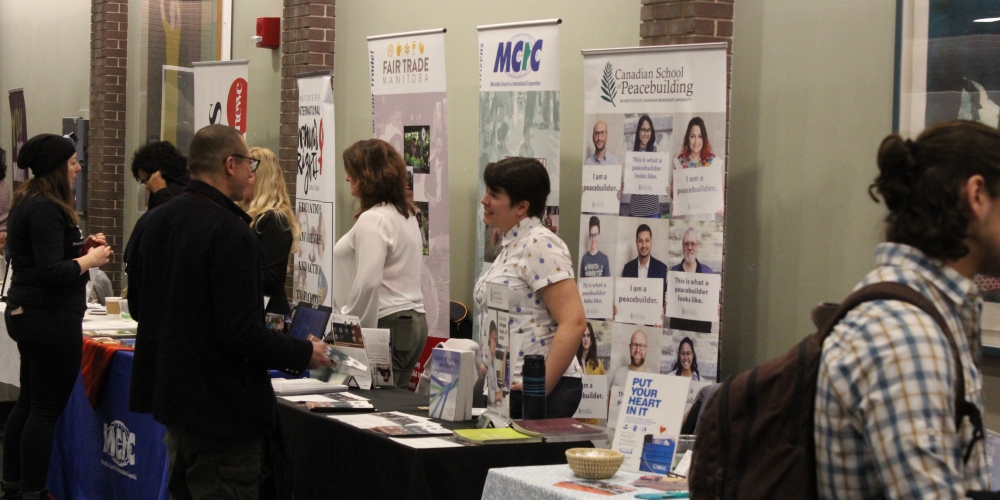 "Towards a more just, equitable, and sustainable society"
MSC hosts 14th annual Social Justice Fair
The University of Winnipeg's Riddell Hall buzzed with conversations about equitable community, human rights advocacy, and peace and justice work on February 5. The crowds were gathered for Menno Simons College's (MSC) 14th annual Social Justice Fair, put on by MSC's Student Services.
This year, 34 organizations that work in the fields of International Development Studies (IDS), Conflict Resolution Studies (CRS), and social justice work participated in the event.
"MSC's Social Justice Fair is a platform for dozens of local organizations to educate students and the general public about their initiatives and the ways in which they are working towards positive change in local and global communities. The event is about raising awareness and encouraging everyone to actively engage in working towards a more just, equitable, and sustainable society," says Gina Loewen, MSC Academic Advisor and one of the event's organizers.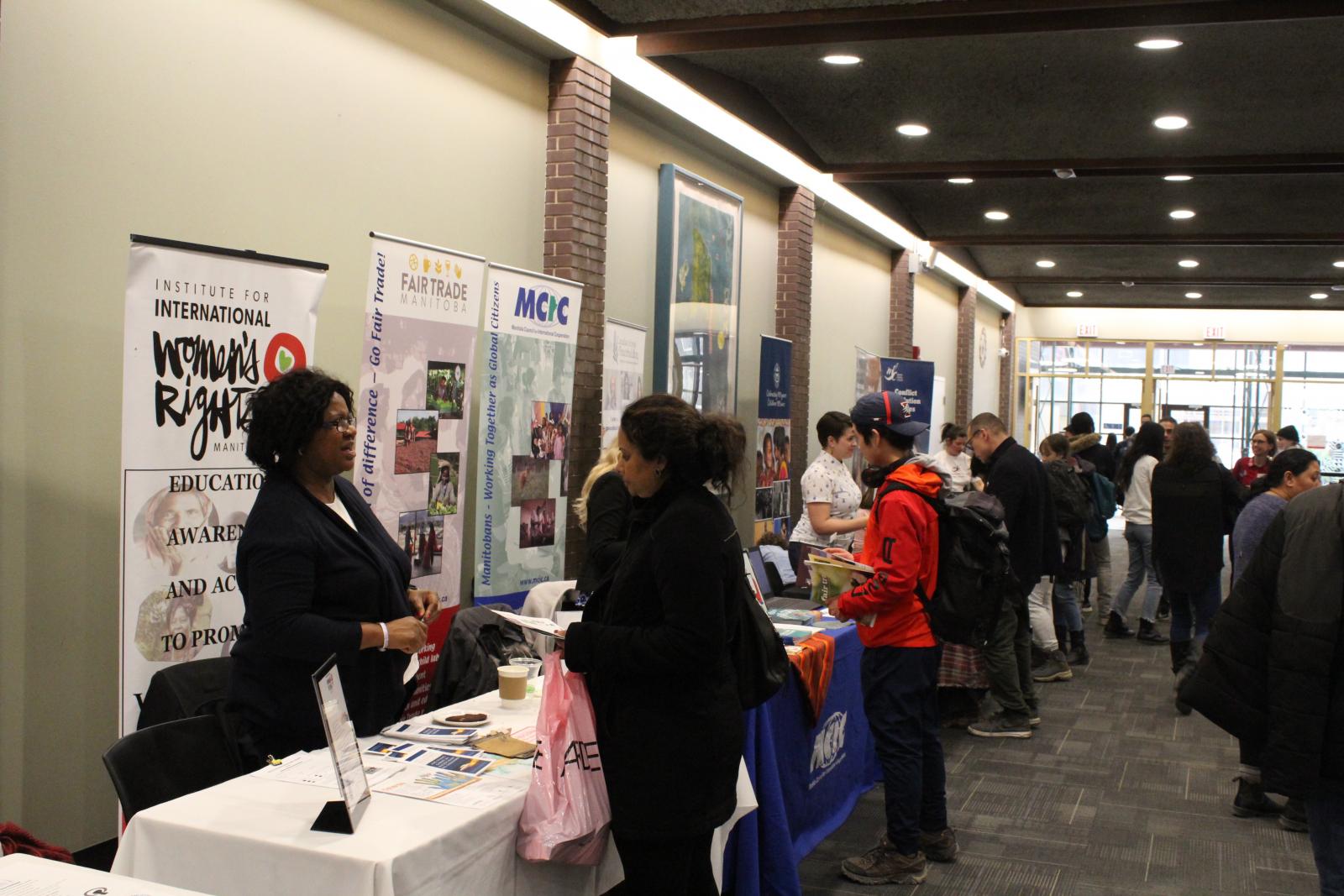 Some organizations that attended include Mediation Services, North End Women's Centre, Climate Change Connection, Canadian Foodgrains Bank, Onashowewin, Resource Assistance for Youth, Canadian School of Peacebuilding, and many others.
"Organizations working in the less definable areas of social justice, community development, and peace are not typically invited to mainstream career fairs and, therefore, the work they are doing may not be highlighted to the general public," says Loewen.
She says MSC wants students who are interested in working in the fields of IDS and CRS to be familiar with these organizations so they can begin to network and build connections and have a starting point when they seek opportunities post-graduation.
Jean Estillore, MSC Recruitment and Student Services Assistant and another of the event's organizers, says an interesting part of the day was when a group of over 40 grade nine students from Garden City Collegiate came to the event to research for their inquiry-based projects about social issues in the community.
"I found their interactions with the organizations interesting, as they came prepared with profound questions such as, 'How can we make the community more equitable?' They really brought new energy to the fair and kept the organizations on their toes," says Estillore.
For Loewen, it's exciting to reconnect every year with MSC alumni who have found jobs in their field and come back to the Social Justice Fair to sit on the other side of the booth, educating students about the organizations they're working for.
A current IDS student commented that they were "pleasantly surprised to see so many recent Menno Simons graduates working at the booths!" Loewen says, "As someone graduating in the near future, the student found it 'incredibly reassuring' to see so many opportunities for meaningful work in their field of study."
"The Social Justice Fair is important in our current climate where we are challenged to step up and tackle issues of climate change, poverty and homelessness, food insecurity, discrimination, and racism in our local communities, while also addressing these issues on national and global levels."
Print This Blog Post