MSC Blog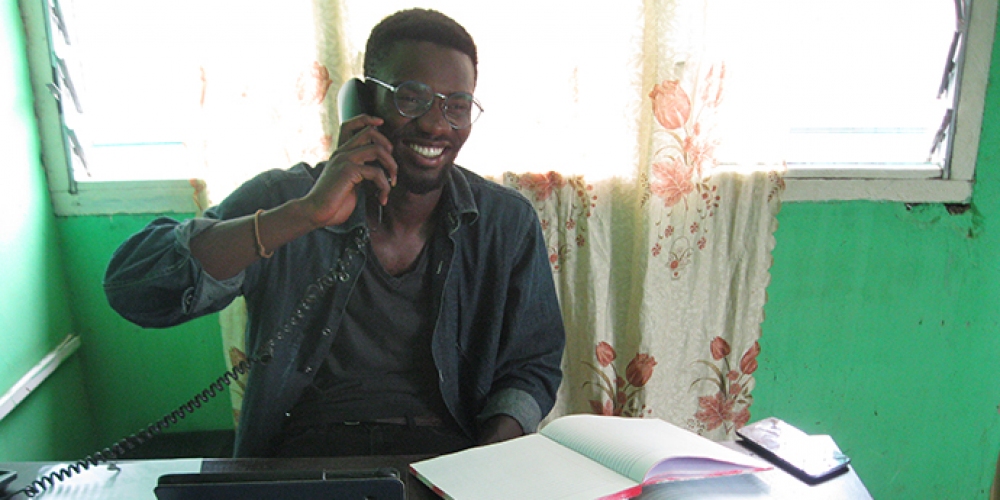 Lessons from Community Radio in Ghana (video)
If you are reading this in the morning... Bulika to you; if you are reading this in the afternoon... Wuntenga to you; if you are reading this in the evening... then, Zanooreh to you. I bring you warm greetings from the Frafrah speaking Gurune people of Bolgatanga, in the Upper East region of Ghana.
In August 2017, I left Winnipeg for Bolgatanga to work with a community radio station for my IDS practicum.
The radio station I worked at is called Radio Gurune, and is one of 19 community radio stations under an association called Ghana Community Radio Network (GCRN). Radio Gurune caters to the Gurune people, and broadcasts participatory programs on health and nutrition, political discussions, religion and local business, and more, in the local Frafrah language.
It wasn't until crossing the great big Atlantic that I thought deeply about what I was going to do in Bolgatanga.
I was aware of what living in West Africa was like; I was born in Sierra Leone. But at 30,000 plus feet in the air it dawned on me; I had no idea what this experience would be like. When I arrived, however, it struck me that this experience was also a dream come true. From the moment I declared IDS a major, I knew that I wanted to do my practicum in West Africa. And here I was!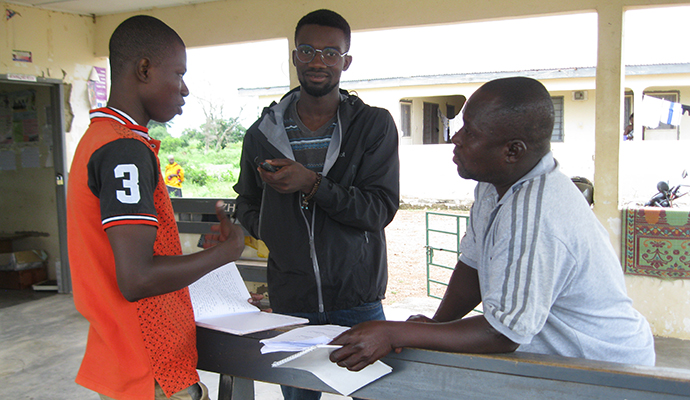 My main focus with Radio Gurune was participatory research. We went out in teams to smaller communities to engage with community members, and discuss issues and possible solutions for child welfare. I provided technical support, recording discussions and taking photographs for documentation.
One day when I was out in the field doing research, a small group of children caught my attention. They were playing with a pump well, taking turns pumping the water and drinking from it. I approached to take photos, trying not to be noticed. But they did notice and started posing for photos. I didn't know Frahfrah very well, and the kids didn't know English very well either, but it didn't matter. I experienced so much joy playing with those kids, even though we didn't speak the same language.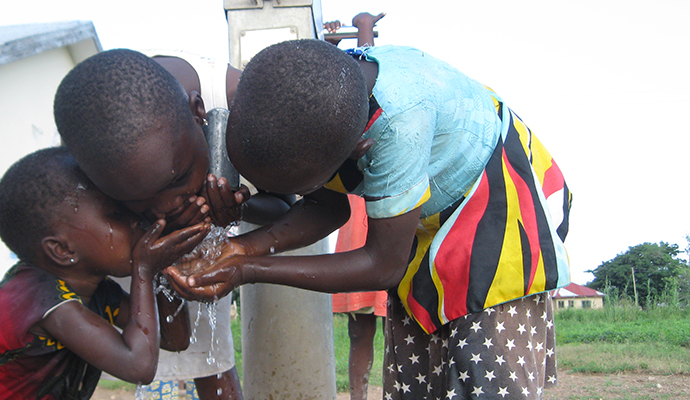 Now back in good old 'Winterpeg,' I enjoy bringing up stories from my experience in Bolga, but I really struggle with the fact that no matter how many pictures I show and how hard I try to narrate my stories, no one will understand what an incredible experience it was for me.
I loved every last bit of my life in Bolgatanga. I enjoyed the many traditional welcome songs and dance circles, I enjoyed the food, I enjoyed the blazing hot sun at 10:00AM. I enjoyed the crazy thunderstorms that made me feel like the sun was never going to shine again, and I enjoyed drinking a warm brew of pito under a nice shady tree after a long day of work.
I learned many lessons in Bolga, but I'll share with you just two.
Regarding the stereotype of "African Time," or the perception that Africans tend to be late for appointments and almost everything else. Well, there is more nuance to this. In Bolga, I learned that it is ok to be late, but once you have arrived, you should be present physically, emotionally, mentally and spiritually. I observed this in the greeting. It felt to me like a ritual to check in with each-other's physical and mental health. People would ask about their loved ones to check in with each other's emotional health. They'd include a small prayer of some sort, usually a request for God to grant something or for safe travel. This seemed to satisfy their spiritual health. This way of greeting showed me that being on time is important, however it's even more important that you arrive holistically and consciously.
Another lesson I learned is that the textbook image of the marginalized African woman is not always true. In my experience, the women that were around me had strong voices in their community. My host mother, for example, is an outspoken member of her community, who was often consulted for community matters, and I'm proud to say she is also the director of the community radio I worked at. In addition, 80 percent of local business owners who advertised with the radio station were women.
The lessons I learned from Bolga have helped me grow in so many ways. I was nervous about a lot of things on my flight, especially that I would be so far from family and friends. But by the end of my trip, I had built so many strong connections with the community that it felt like I had my family and friends with me.
Emmanuel Allieu is a senior IDS student at MSC.
Print This Blog Post