MSC Blog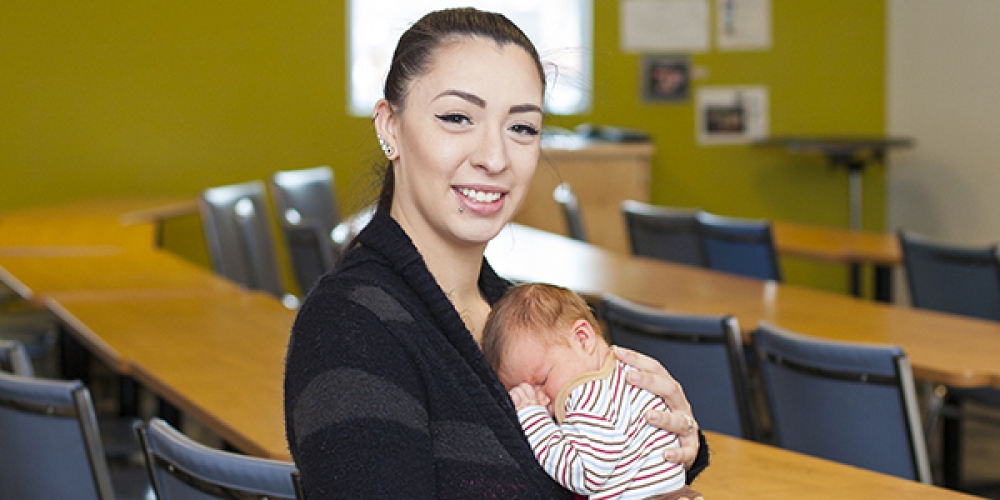 Student balances parenting and studies in pursuit of social work dream
Jaimie Sanderson sits near the back of the class, her notes in front of her and her two-week-old child, River, in the baby carrier on the floor to her right.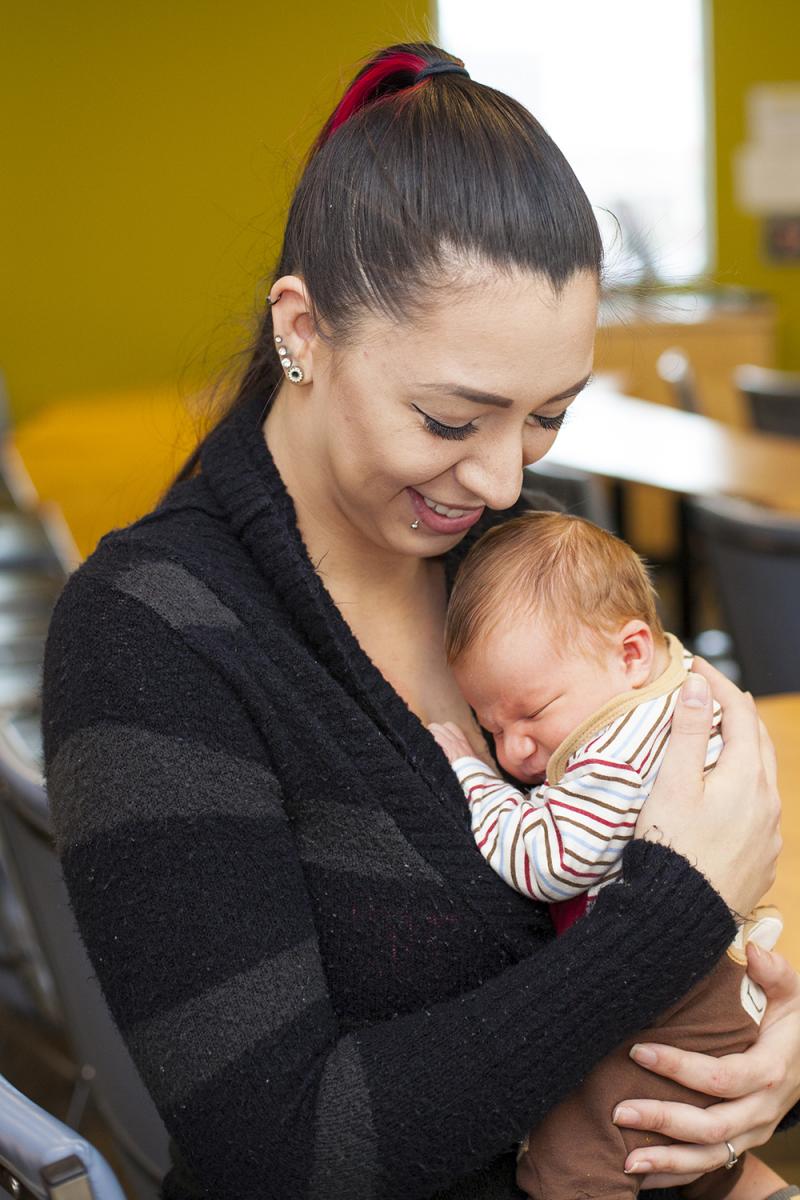 Sanderson has a month of classes left, but pregnancy and giving birth mid-semester have not stopped this student from achieving her goal of earning a degree in Indigenous Studies Honours and Conflict Resolution Studies.
"I grew up in care, so I'd really like to work in children's advocacy," the 23-year-old says.
Sanderson plans to graduate in April and go into the Master of Social Work program at the University of Manitoba.
"The fact that I can relate directly to these kids is so important," she says. "That was a huge issue for me growing up. How can counsellors and care workers truly understand when so many grew up in such a privileged setting?"
Sanderson calls Conflict Resolution Studies essential to her plans.
"Understanding how conflicts work and how they can be resolved, it's a basic necessity these days with how much conflict is going on in societies."
Being a full-time mother to a newborn and a toddler while being a student has its challenges, she says, but it also has its rewards.
"Sometimes I think I'm going to lose my head, but then I see my daughter sitting there with her own little books that she calls her study books, and it reminds me why I'm doing this."

Print This Blog Post