MSC Blog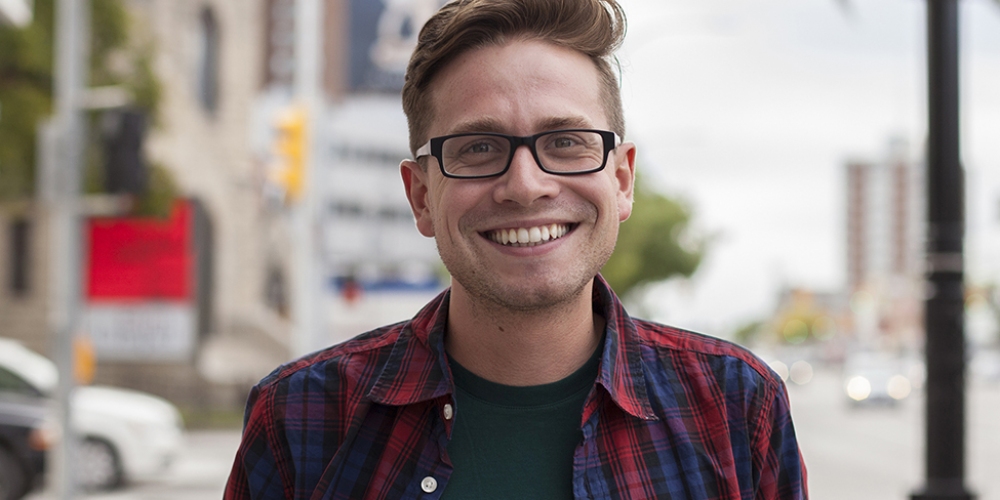 From Winnipeg to Cambodia: IDS Practicum builds relationships
When Tyler Loewen returned from his practicum to complete his four-year Honours International Development Studies degree at MSC, he had no idea the experience would lead to full time employment.
Yet, in the new year, Loewen will head to Cambodia for a three-year term with Mennonite Central Committee (MCC) where he will serve as Planning, Monitoring, and Evaluation Coordinator.
"It's pretty exciting," says Loewen. "In class, we learned the skills needed to do the work. Now I get to take the education I've received at MSC and put it into practice, and so soon after graduation."
For his practicum, Loewen completed a one-year MCC Serving and Learning Together, or SALT, term in Cambodia in 2015-2016, working with a local partner to build a garden using sustainable agriculture methods to create greater food security for the community.
"I'm most looking forward to reestablishing some relationships and to building new ones," says Loewen. "The opportunity to get to know the nuances of the communities and to really invest in the place is significant."
Loewen credits the practicum component of the IDS program as its greatest strength.
"I learned so much about community-based development doing the hands-on work during practicum," he says.
In the meantime, Loewen will complete his Honours thesis this fall.
Alongside fellow IDS Honours students, Tyler Loewen will be presenting his thesis on November 28. MSC Students, staff, faculty and members of the public are invited to join us.
Print This Blog Post