MSC Blog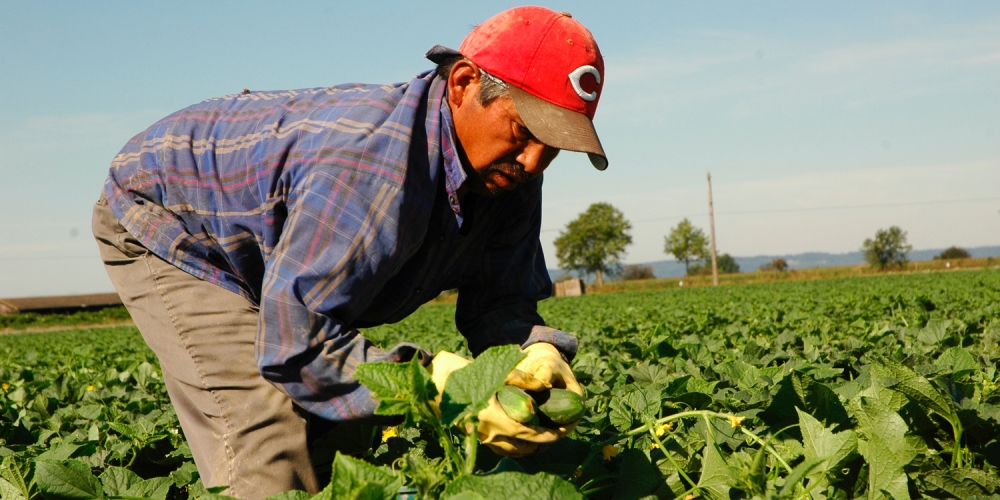 Justice for Manitoba migrant workers
Dr. Jodi Dueck-Read
​I often ask students to reflect on justice. What is justice in family conflict, or in the face of inter-generational trauma and violence? In light of our globalized economy, how can we make justice in our consumption choices and how can we respond to the global inequities of trade and migration policies through our choice of food? Is locally grown, organic food always the best choice? Is it really local when Mexican workers are flown in each year to plant, weed, and harvest?
I have been asking these questions, not only of university students, but also of the Winnipeg community. In my volunteer efforts and research with the Migrant Worker Solidarity Network (MWSN), I teach about the realities of migrant workers under the Seasonal Agricultural Worker's Program (SAWP). Agricultural migrant labour in Canada has a long history, as the (supposedly temporary) program celebrated its fiftieth anniversary this year.
In Manitoba, approximately 400 SAWP workers plant potatoes, harvest green onions, tie cauliflower, and work in nurseries and on vegetable farms. The majority of SAWP workers arrives in Manitoba in July and leave in early October, while some arrive in mid-March and depart in mid-December. They work long hours on rural farms; during harvest times they may work seven days a week for 10-12 hours a day.
My first interaction with Mexican SAWP workers in Manitoba was attending Spanish Mass in a rural, French-speaking community. 80 migrant men sat scattered among thirty rows of pews as I, one of three women in the crowd, rose to sing with them. After the service we gathered for a time of fellowship and I began to learn about life on Manitoba farms and hear about the men's families in Mexico. Here, my learning about the resilience, hope, and struggles of Mexican workers commenced. A year later as I settled into a volunteer role with the Migrant Worker Solidarity Network (MWSN), we designed a research project to find out more about the community of migrant workers in our midst.
Our report, called Migrant Voices, highlights the hopes, dreams, and struggles of eight Mexican migrant workers and two worker advocates. Workers speak about their motivation for working in Canada: to provide for their family's future. They express appreciation for the opportunity to work extended hours and earn money for their children's education. They also describe life in Canada as a struggle, being far from their families and lonely in the day-to-day life of long working hours without recreation. Many want to end the cycle of migration so they are together with their families, whether through economic stability in Mexico or living with their families permanently in Canada.
Ultimately, SAWP workers depend on the income in Canada to support their families and dreams; they are part of the global economy that Canada's trade policies sustain. Another integral part of Canada's food system is Canadian farmers, who face challenges in hiring workers for the monotonous, low-paying, physical labour of vegetable farming. Given these realities, how do we respond to the global forces of trade impacting the food we eat? What actions might we consider, both inside and outside of the grocery store to support the labourers who are growing our food? How can we make justice with our food?
One MWSN member challenges communities to engage in and do physical labour, not only to be in solidarity with migrant workers, but to use our physical body for survival. I suggest that we listen to migrant workers and recognize the humanity of those who plant, grow, and pick our food. To recognize their humanity is to engage in relationships and realize that asking people to live months each year isolated on rural farms with little access to English-language learning, integrative communities, and their families is unjust. SAWP workers should have access to permanent immigration possibilities, and we as a community must look for ways to welcome and integrate them into the fabric of friendly Manitoba. We must continue seeking justice while in relationship.
To learn more about the Migrant Worker Solidarity Network, find us at www.mwsn.ca. To access Migrant Voices, visit https://www.policyalternatives.ca/publications/reports/migrant-voices.
Dr. Dueck-Read is an Instructor in Conflict Resolution Studies
Print This Blog Post