MSC Blog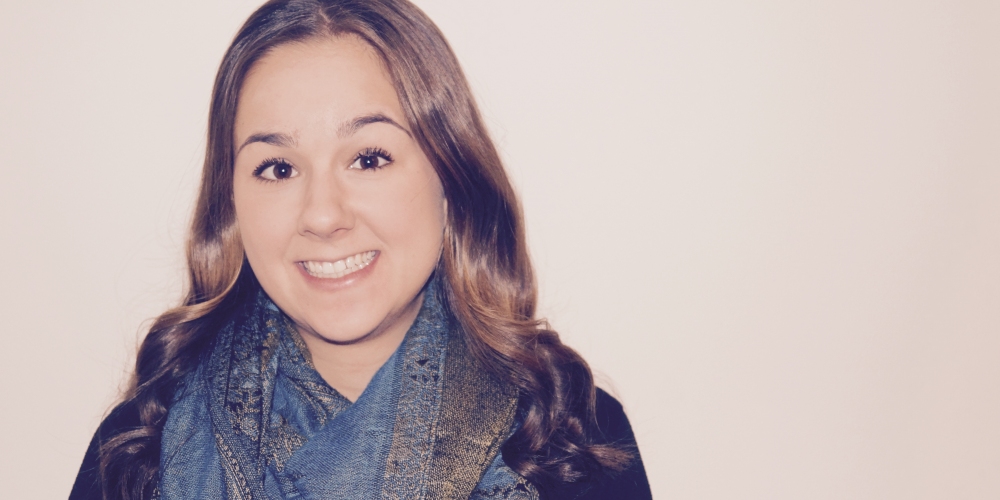 Privilege, power, peacebuilding (tackling International Development Studies)
After a semester at a large institution, Melanie McGillis wondered if university just wasn't for her. She took a year off to travel and found herself volunteering with International Volunteer Headquarters in Ecuador. There, she met people with dreams similar to her own who had studied International Development.
Back in Winnipeg, McGillis learned about the IDS program at Menno Simons and stopped in to visit Gina Loewen, the Academic Advisor. After trying out a few courses in IDS, she was hooked.
"I realized this is definitely what I want to study," she says. "The work was very relatable."
In her previous studies, McGillis struggled to connect what she was learning in the classroom to her desire to create real change in the world. Her experience in IDS has been different.
As she nears graduation, McGillis' dreams have grown from a basic desire to make a difference into a commitment to community empowerment. She plans to find a job that empowers those who have traditionally been underprivileged and without voice.
Yet a degree in IDS is only the beginning for McGillis. It seems that the more she learns, the more she is aware of her own ignorance. IDS isn't solely about international development, she explains; it's about community, relational, and personal development as well.
She cannot place enough emphasis on the role her professors have played in her educational journey.
"You meet profs [at Menno Simons] who are extraordinary," she says. "They are approachable and know who you are; they really want you to succeed."
Her professors have also challenged her growing edges.
"The teachers open your eyes to things that you never would have thought of on your own. I'm mindful about so many things in my life that I wasn't aware of before."
McGillis recalls what it was like to notice her own privilege for the first time during a volunteering experience in Kenya. Her new friends thought she was a doctor because she was a white Canadian, even though she was only 20. The experience challenged her to learn more about power and privilege across ethnic and socioeconomic divides.
Her professors welcome her many questions, says McGillis. Her next step is to find a local practicum opportunity to learn more about the issues in community development on her own doorstep.
Outside the classroom, McGillis has found a second home among the Menno Simons community.
"Our college really cares about us," she says. "You get to know other students; people motivate you if you're struggling."
Print This Blog Post