MSC Blog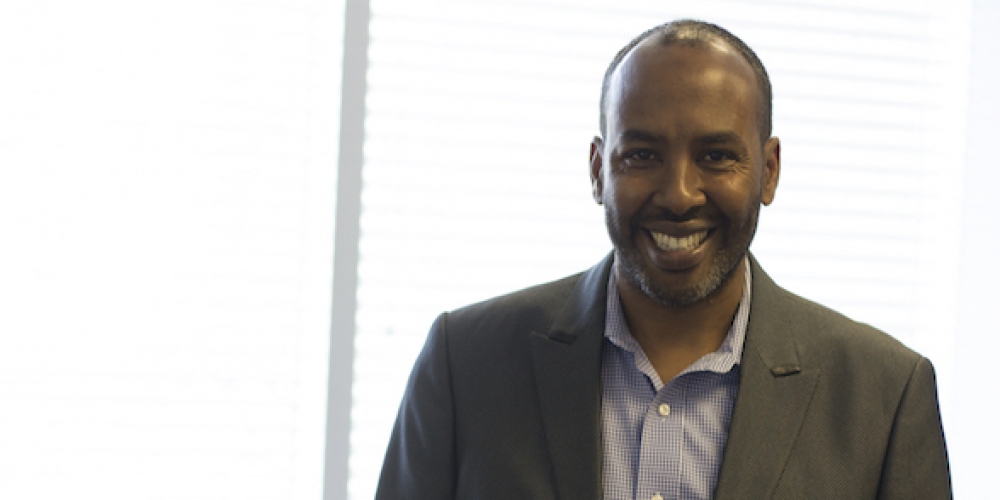 Welcoming newcomers and refugees
MSC is pleased to award the second Distinguished Alumnus Award to Abdikheir Ahmed (MSC '07, IDS 4-year). The award honours graduates who exemplify the goals and values of MSC in their life and work.
Since coming to Winnipeg from Kenya as a refugee in 2003, Ahmed has worked diligently to help newcomers and refugees adjust to life in the city.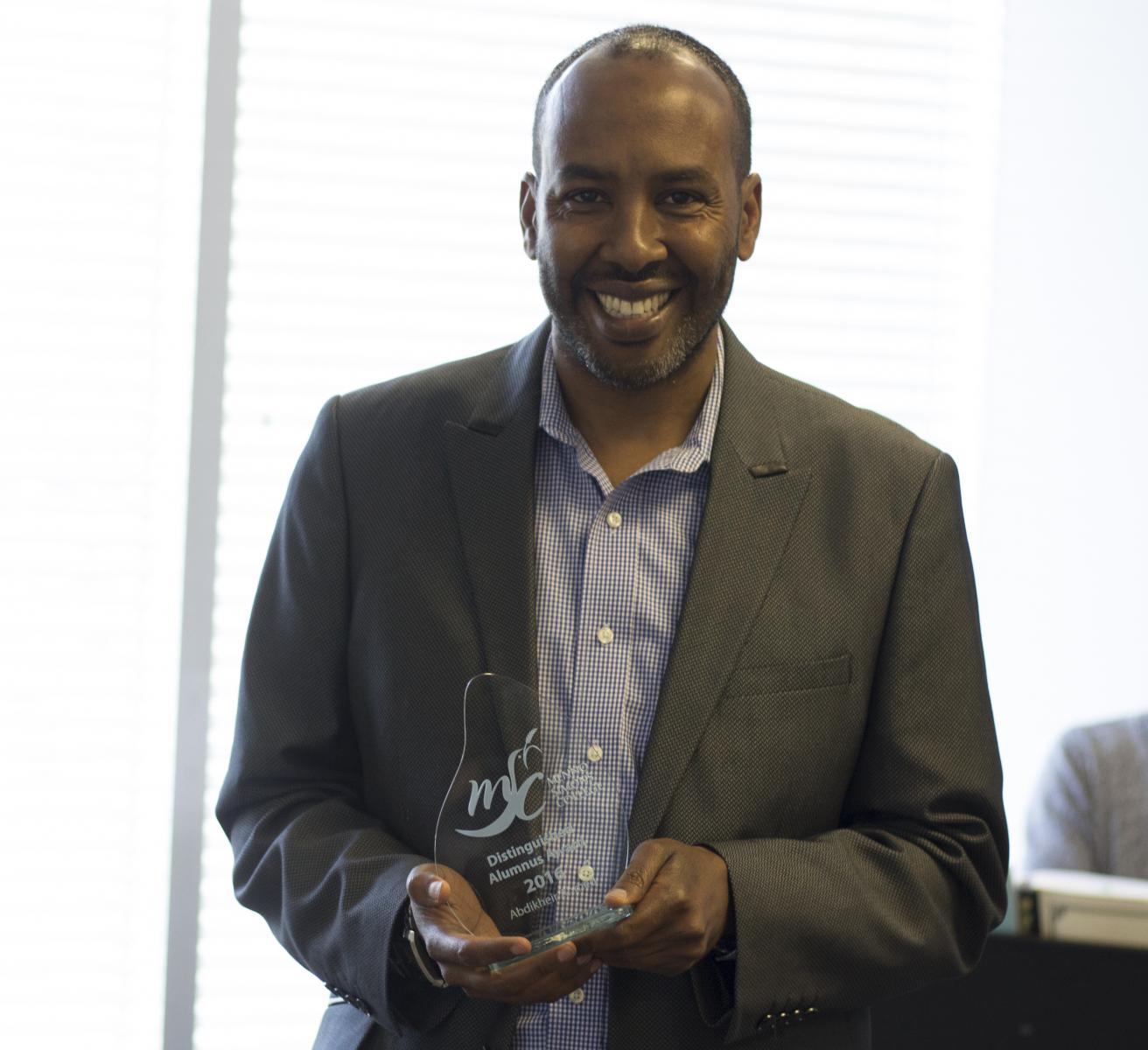 As the Immigration Partnership Winnipeg Coordinator at the Social Planning Council of Winnipeg (SPCW), Ahmed works with local community stakeholders to create welcoming opportunities for newcomers. Assessing the needs of newcomers, determining what needs are being met, and planning how to fulfill unmet needs are key parts of the Immigration Partnership program.
"What I enjoy about this work is that it gives me the opportunity to be able to contribute to policy decisions that affect newcomers at the higher level," says Ahmed. "Also to help to contribute to decisions that affect the lives of newcomers and shape the direction in which our community goes in terms of providing an inclusive, welcoming community for newcomers."
Winnipeg residents can support newcomers by being receptive to newcomers and welcoming them into their homes and communities. Additionally, Ahmed says people can educate themselves and their community members about how to respond to the needs of others who are often going through extremely difficult situations.
Over the past decade, Ahmed has volunteered to help refugee claimants complete the paperwork required when seeking convention refugee status in Canada. Claimants must fill out a number of forms demonstrating that they face clear danger to their lives in their home country. This can be a challenging and overwhelming process for those who may not speak a lot of English or French and have experienced situations of trauma. Ahmed volunteers to help ease that burden.
"My volunteer work is to help refugee claimants to be able to put a clear story that can bring out the persecution that they have suffered for them to be determined to be eligible for convention refugee status."
Ahmed's experience, knowledge, and passion is drawn on by a number of organizations that are working to meet the needs of newcomers and refugees. For the past four years, he's been a member of the Premier's Advisory Council on Education, Poverty, and Citizenship. He's provided input into initiatives in these areas as they affect and apply to newcomers, immigrants, and refugees in Winnipeg.
He serves on the board of the Immigrant and Refugee Community Organization of Manitoba (IRCOM), an organization that works to help newcomer families integrate into the community through affordable transitional housing, programs, and services. Ahmed served as the Executive Director of IRCOM for two years, prior to beginning his current position with SPCW.
"For the organization to meet the needs of refugees and newcomers, there needs to be people that understand the needs of the community as well as to live within the community to help the board determine the direction in which the organization goes," he says.
Ahmed sits on the board of End Homelessness Winnipeg and on the Neighbourhoods Renewal Advisory Council of Neighbourhoods Alive. He is also involved in a number of bridge-building initiatives between newcomers and Indigenous Peoples and newcomers and members of the Winnipeg Police Service.
Additionally, Ahmed supports education efforts for refugees both at home and abroad. He's one of the founders of Humankind International, which was established to provide early childhood education for those who live in the Dadaab refugee camp and in the surrounding community. In Winnipeg, he's part of the Newcomer Educational Coalition which looks at the needs of newcomer children who have experienced interrupted education.
Studying international development at MSC was a complement to the environmental planning degree Ahmed held when he came to Winnipeg. He pursued further studies at the University of Queensland, where he obtained a Masters in Peace and Conflict Studies.
His MSC practicum placement was with the United Nations Human Settlement Program in Nairobi, Kenya. He worked with stakeholders from two cities in each of Kenya, Uganda, and Tanzania to develop solid waste management programs. The opportunity provided him with experience in facilitating conversation and program development when there are many perspectives represented, a skill he continues to utilize in his current work.
"When I bring people together on issues, I encourage people to look beyond what would normally interest them from the perspective of their own institution or their own selves, and look at the common needs of the community and stakeholders and how all these things are likely to affect us in the future."
Advocating for newcomers and refugees and facilitating discussions and relationships that create a welcoming environment in Winnipeg is work that Ahmed is clearly passionate about.
"It's very fulfilling," he says.
Ellen Paulley is the Writer & Social Media Coordinator for Menno Simons College
Print This Blog Post