MSC Blog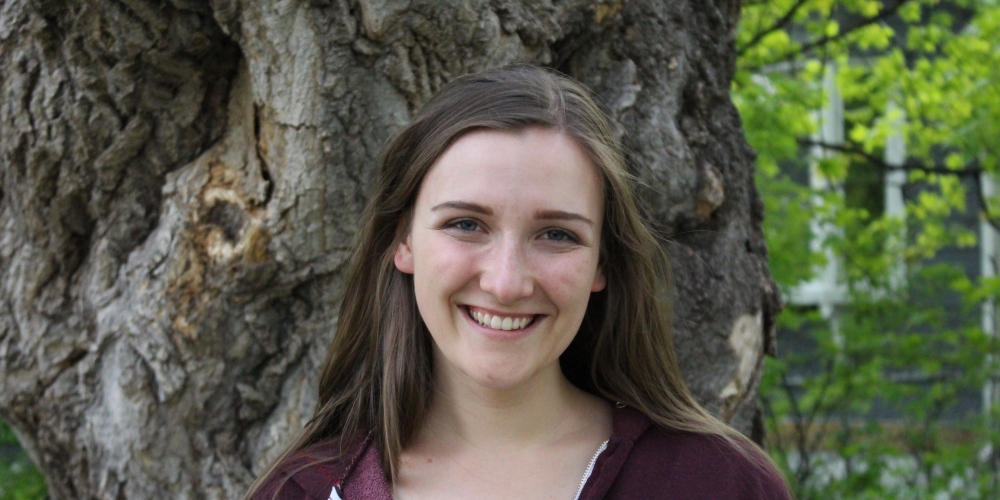 Community-led development in Winnipeg
Completing her practicum at SEED Winnipeg provided Sara Froese (MSC 2014-15) with an opportunity to witness community-led development firsthand.
Froese, who has taken International Development Studies (IDS) courses at MSC, says SEED's relational approach to business development resonated with her.
"Through my practicum at SEED, I saw another way of doing development that I had maybe read about but hadn't seen in play yet," she says. "The biggest thing I learned at SEED is it's all about the connections—how you function as two or three people, how relationships are made."
SEED Winnipeg's mission is "to reduce poverty and assist in the renewal of primarily inner city communities by providing capacity building services that assist low-income individuals, groups, organizations, and economically distressed neighbourhoods to improve their social and economic vitality."
Part of Froese's role was to follow up with those who had completed SEED's business development program in the last 10 years to find out how their business is going and whether they'd like any additional supports.
"Through that [process], I got to hear so many stories of people who had been through the program and what it did for their life," says Froese. "Having a small business affected the way they viewed their future... That's what impacted me most—it wasn't about the money; it was about where they were at within themselves."
Froese points to SEED's evaluation processes as being a key part of how the organization conducts its work so they are best able to meet the needs of their clients.
"This is the kind of development that we see as long-lasting—it's a sensitive kind of development of the people themselves."
Froese also helped reformat SEED's application forms to clarify requests for information and added customer service information so that the application process is as streamlined as possible.
Completing her practicum at SEED allowed Froese to put her IDS skills into practice. She was the first student to complete her practicum SEED and the ongoing placement is am option for those who are interested in experiencing community development firsthand.
Her advice to those who are considering their practicum also applies well to those who are entering the career field:
"Think about where you are from and where you see your skills at, don't be too hard on yourself with the skills you think you can bring. They're there, you just need to give yourself a situation where they can be used."
Ellen Paulley is the Writer & Social Media Coordinator for Menno Simons College
Print This Blog Post