MSC Blog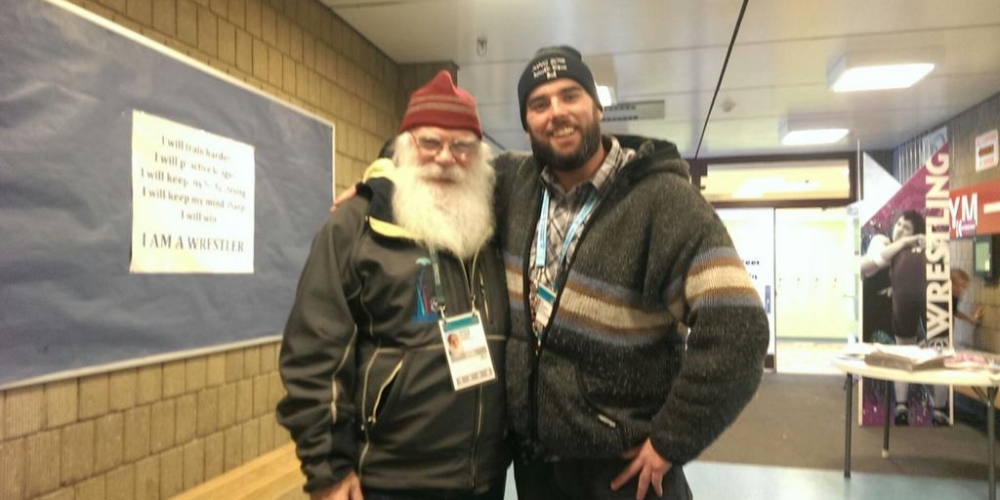 Building capacity through community services
When Ian Frankton discovered Conflict Resolution Studies (CRS), he was confident that what he'd learn in the degree would be useful in all areas of his life.
"I knew I could utilize [CRS] not only in my personal life but that it would expand into any facet—work, play, family, relationships," says Frankton (MSC '06). "The skills and knowledge that is gathered is so diverse and you can use it in any setting."
Frankton's career has been in community services in towns and cities in Manitoba and Alberta and has most recently taken him to Hay River, Northwest Territories. Frankton began a few years ago as the town's Community Services Director and has recently entered the role of Senior Administrative Officer. In his roles, he implements and advocates for what he says are still often considered "soft services" or non-essential services. In Hay River, these services include an aquatic centre, ice and curling rinks, and a sports equipment lending library.
In 2018, Hay River and Fort Smith will host the Arctic Winter Games, a circumpolar sport competition for northern and arctic athletes that celebrates sport, social exchange, and cultures. A new recreation centre will be built in Hay River in preparation for the Games and Frankton is excited about the opportunities this will bring the town.
"The Games are 10 days, but this [the recreation centre] will be something for the community for the next 50 years—we're building capacity," he says.
Frankton took courses in kinesiology while completing his degree and has always had a passion for sports and, in particular, coaching.
"Sports are such a good vehicle to build community," he says. "Sport is the common ground where colour, race, and creed is gone—everyone gets together."
At the same time, Frankton knows that conflict can arise anywhere, so having the skills to deal with it well is important.
"We live in a world of conflict—whether it's interpersonal on a big scale or a small scale," he says. "If you have one ball and two kids, you have conflict. It's best to know how to deal with it."
Frankton didn't know his career would lead him to Hay River, but says the journey has been unbelievable. He credits the versatility and applicability of CRS to a wide range of situations with helping him along the way.
"I never thought I'd get to hang out with the president of the Sami people, meet the Prime Minister a couple of times, have relationships with mayors and chiefs of the Northwest Territories and talk about where the north's going and the vision for the next decade," he says.
"With conflict resolution you can carve your own path because your skill set is so diverse that you make it what you want."
Ellen Paulley is the Writer and Social Media Coordinator for Menno Simons College
Print This Blog Post