MSC News
Menno Simons College hosts 13th annual Social Justice Fair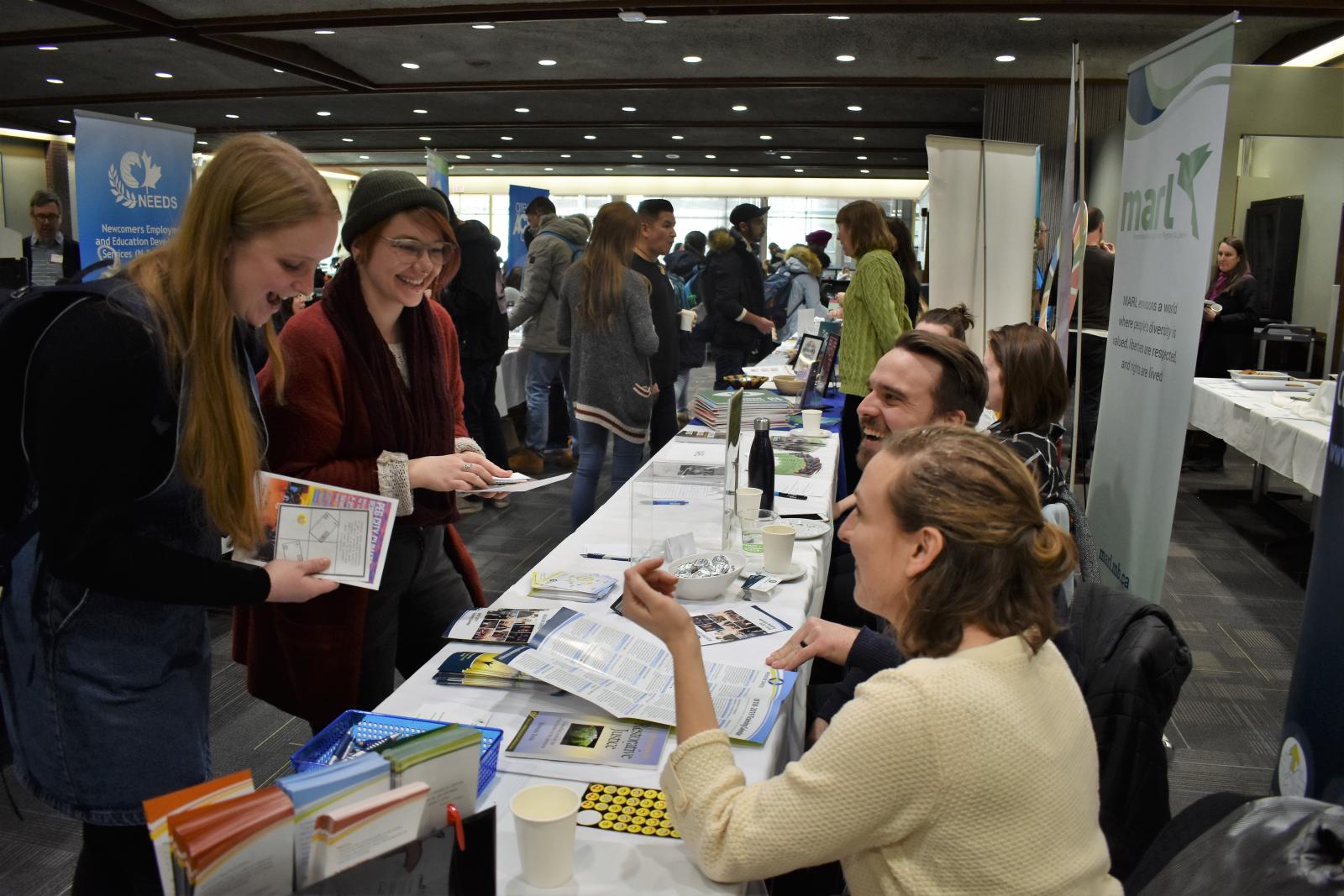 On January 30, the coldest day of the year, Menno Simons College (MSC) Student Services hosted its 13th annual Social Justice Fair.
Despite the frigid temperatures, brave Winnipeggers from more than 30 local and international organizations gathered at The University of Winnipeg's Riddell Hall to be part of the annual fair. Little by little, the room filled up with a lively buzz and positive exchanges between organizational representatives, students, community members, and alumni.
This year the Social Justice Fair brought together over 30 local organizations engaged with social justice both in Winnipeg and around the world. Organizations such as Canadian Foodgrains Bank, Green Action Centre, Immigrant and Refugee Community Organization of Manitoba, Ka Ni Kanichihk, and Canadian Red Cross were part of this year's fair.
This annual event is a chance for current students, alumni, and community members to increase their awareness about the work of these organizations. It also provides a platform for individuals interested in pursuing careers in social justice to connect face-to-face with representatives.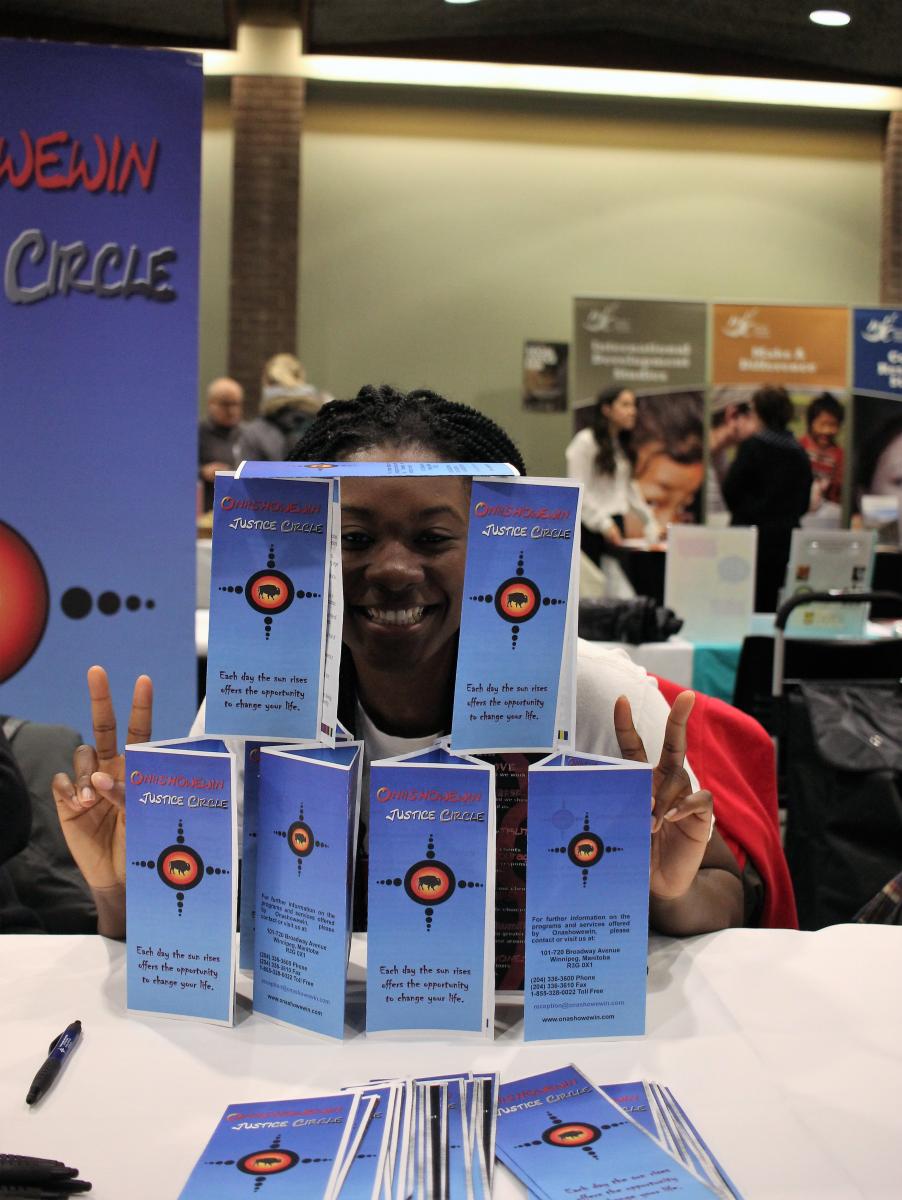 Jenny Jang, a 2019 graduate of MSC's Conflict Resolution Studies (CRS) program, not only participated but also volunteered at this year's fair. Even though this was the first year she was involved in the fair, she expressed how important it is for students and the greater community.
"I think it is a great opportunity for people in the fields of CRS, [International Development Studies], and Human Rights to connect with these various organizations, but also have the greater University of Winnipeg community be aware of how they could help or become involved with social justice work," Jang says.
Gina Loewen, MSC Academic Advisor, has been part of the Social Justice Fair organizing team for more than a decade. In that time, she has seen an increase in MSC alumni who attend and represent their organizations.
"One of the highlights [of the event] for me is to see how many MSC graduates go on to work with local social service and justice-oriented organizations, as both staff and volunteers," Loewen says. "It's a testimony as to how well our programs are preparing students to be engaged in meaningful employment and make a difference in our communities and our world."
Print This Page