MSC News
Buddhist temples, elephants, green curry, tuk tuks, lantern festivals!
For three weeks in late fall of 2017, I traveled to Cambodia and Thailand to research and develop relationships with possible practicum organizations and to learn more about Southeast Asia in the context of student placements. The decision to travel to the region was a follow-up to a student survey that was initiated because more of our IDS and CRS students were choosing to complete their practicum locally rather than internationally and we wanted to learn more about how and why students were making practicum decisions.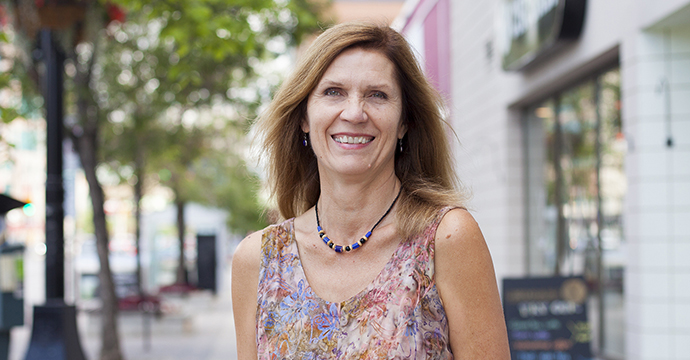 We discovered that while Africa used to be first choice for students wanting to do an international practicum, South East Asia is now the preferred region and East Asia (India, Nepal and Bangladesh) is a close second. We also found that students said they would be more likely to go on an international placement if it was more "structured" – that is, facilitated by the college. As a result of this information, and because most of my personal experience related to Africa, the decision was made that I would travel to Thailand and Cambodia.
In the course of my travels I fell in love with the sights and people of Phnom Penh, Cambodia (a place that until now only conjured visions of the Vietnam War and the brutal Khmer Rouge regime), got to know many tuk tuk drivers, learned that Kao Soi (a northern Thai dish not readily available in Winnipeg) is really, really delicious, lucked into the world famous Lantern Festival in Chiang Mai, had a baby water buffalo named after my husband Tony, and met with some wonderful and welcoming nongovernmental organizations. Now I really do understand why so many people want to visit this culturally fascinating and gorgeous region of the world.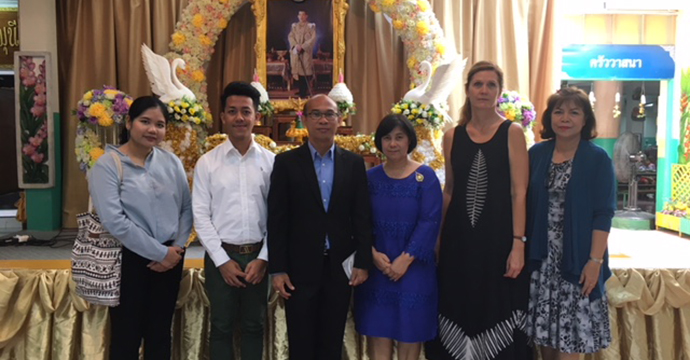 I met with 5 Cambodian and 5 Thai organizations covering a diverse range of issues – from the International Women's Organization for Peace and Justice in northern Thailand that leads workshops, retreats and training courses for peace transformation and social activism; to Echo Asia, agriculturalists that maintain a collection of hard-to-find seeds that thrive under difficult growing conditions; to iDE, a Canadian-based NGO that looks at market-based solutions to poverty. I also spoke with a Cambodian volunteer placement organization which places volunteers with small projects working on urban good governance and human rights issues. A common theme among many organizations was the need for English teaching help – learning English in the contest of Thailand, in particular, is considered by many to be a very important step towards job creation and economic stability for individuals. All of the organizations I met with were friendly, helpful and very welcoming to the idea of hosting our students.
Forging relationships and learning first-hand about some of these opportunities was a valuable learning experience for me and hopefully I can pass on this knowledge to potential practicum students.
Ruth Taronno is Practicum Director at MSC. MSC continues to work to build relationships with practicum partners, in order to develop new opportunities that meet the needs of students and our community, both in Winnipeg and around the world.
Learn more about Practicum at MSC.
Print This Page